May 30, 2017. Dr. Polina Anikeeva, the MIT Class of 1942 Associate Professor of Materials Science and Engineering, will present her research on "Probing Neural Function with Electronic, Optical, and Magnetic Materials" at the next Marble Center Seminar on Tuesday May 30, 2017 (5pm). More information about Dr. Anikeeva's research group can be found here.
April 20, 2017. As part of the Koch Institute's outreach effort at the 2017 Cambridge Science Festival, Marble Center researchers designed a pop-up mini golf course on cancer nanomedicine featuring concepts from the fields of targeted drug delivery, nanoscience, tumor biology. Kids and adults took a swing at various biomedical challenges in this course (as well as several others organized by Koch Institutes researchers) to learn more about the ins and outs of cancer.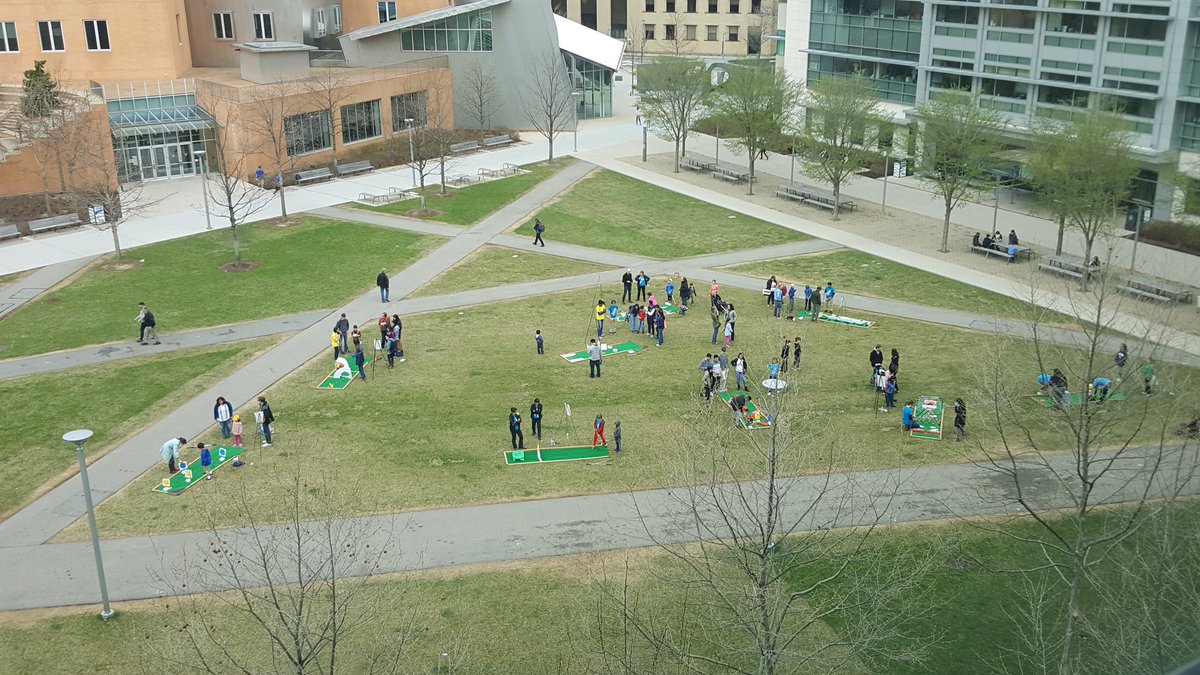 November 15, 2016. Dr. Ji-Ho (Joe) Park will be presenting his research on "Harnessing Exocytosis of Nanoparticles to Improve Cancer Nanomedicine" on Tuesday November 15, 2016. Dr. Park is an Associate Professor of Bio and Brain Engineering at Korea Advanced Institute of Science and Technology (KAIST, South Korea). Lunch will be served at 12:30pm and the talk will start at 1pm. Click here for more information.
October 9, 2016. In honor of the first annual celebration of National Nanotechnology Day, the Koch Institute for Integrative Cancer Research at MIT presents an interactive peek into how researchers across the MIT campus are using nanomaterials to explore and improve the world. Open the collage below for a big picture view of the tiny technologies exhibited in the Koch Institute Public Galleries. Each square links to one image in our online galleries; click to learn more!